Rimi Corporate Responsibility Report 2021
This page provides information on Rimi's work on sustainability.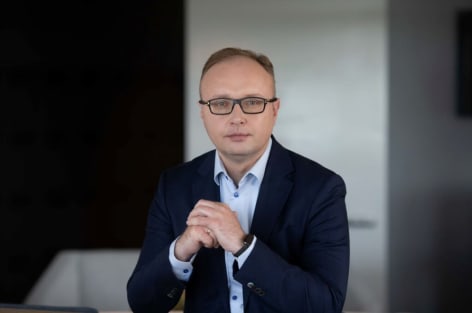 "In 2021 we have continued to invest in strengthening our sustainability efforts and working towards our ambition to continue to be a positive force in societies that we operate in. Last year on a group level we received a prize from United Nations acknowledging our achievements in climate neutrality. We will continue this work and strive towards becoming net zero by 2030. A focus area now and in the nearest future for us will be decreasing food waste in our operations, where we have made great progress last year by increasing rescued food donations by +70%. Of course we also want to maintain our strong healthy brand positions in the Baltics and continue actively act as healthy lifestyle coach for our customers. With the changing labor market and increasing competition for talent we will also strive towards becoming an even more inclusive employer."


Giedrius Bandzevičius
Rimi Baltic Chief Executive Officer
"Last year was another great year in terms of reaching our climate targets, which gives us confidence regarding reaching net zero by 2030. We also developed Rimi Health Strategy 2025 and will actively work towards launching it this year. We continue to be a mentor in both healthy and sustainable choices for our customers, as well as introduce innovative solutions in our own business such as digital chef for left-overs in the fridge, reusable packaging for e-commerce or app for checking marked-down products in local Rimi stores. We also launched programs to support local producers with "Grow Latvia" and "Grow Lithuania" campaigns that showed our commitment to offering a wide range of locally produced products to our customers. We will continue in 2022 to work towards our ambitious goals."


Zanda Šadre
Corporate Brand and Communications director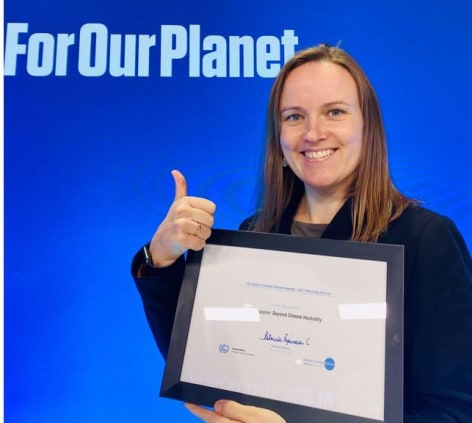 How do we work with Corporate Responsibility in Rimi?
As Rimi Baltic is a part of ICA Group, in Corporate Responsibility (CR) strategy we follow ICA Group approach. Its ambition is to be a leader in corporate responsibility. Sustainability is therefore an integral part of all ICA Group day-to-day operations. Through cooperation within the Group and with other actors in ­society, ICA Group can play a role in improving sustainable development. ICA Group sustainability work is primarily carried out within five areas: local, environment, health, diversity and quality.


We will actively contribute to the local communities where we operate.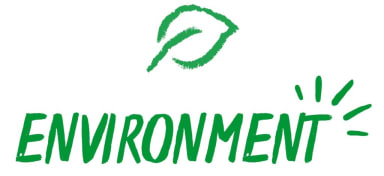 We will minimise our environmental impact, create climate-neutral operations and help our customers make more sustainable choices.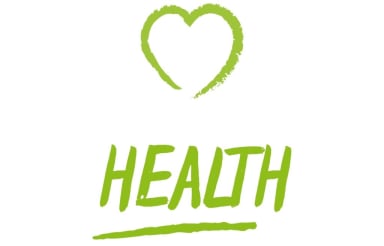 We will actively contribute to improved public health by utilising the strength of our organisation.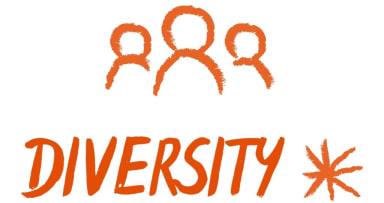 We will enhance our competitiveness by increasing diversity in our operations and making the most of differences.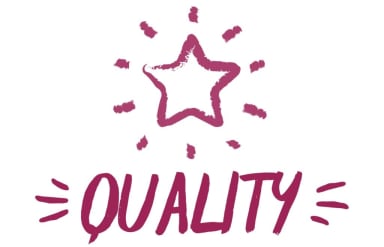 We will ensure that quality and social responsibility is always guiding our operations and business relationships.

In recent years, sustainability work has been developed in connection with Agenda 2030 and the UN's global goals for sustainable development. The 17 goals go into each other and Rimi operations have a direct or indirect impact on all goals. However, ICA Group, where Rimi is part of it, has chosen to focus extra on Objective 3, 5, 8, 12, 13 and 14 areas with a large bearing on the Group's operations.
Sustainable Development Goals by United Nations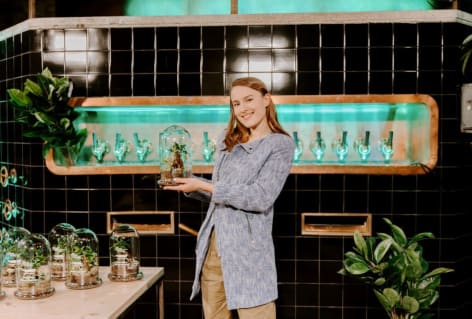 Rimi Baltic Sustainability Awards
To celebrate the Baltic front-runners in sustainability and highlight the increasing role of innovations in sustainability, Rimi Baltic launched the Rimi Baltic Sustainability Awards. Applications for the Awards were open from 20th of September until the 20th of October. Enterprises, organizations, start-ups, and individuals were welcome to apply for the Awards in three categories – Impact, Innovation, and Changemaker. We received 323 applications in following subcategories. Short list was selected and winners from all Baltic states were announced during the Awards Ceremony at the Future Form conference on the 9th of December.
More information
Rimi Donates to local communities
We cooperate intensively with various NGOs in the Baltic States, for example, in Lithuania – Sidabrinė Linija, Maisto Bankas, Gelbėkit Vaikus, in Latvia – Mātes piena bankai, Eņģeļi pār Latviju, Dod bērnam iespēju!, in Estonia – Food Bank, Red Cross. During 2021, Rimi donated 2019 tons of unsold food. Also, our Rimi e-commerce customers have donated 14,000 Euros to various NGOs.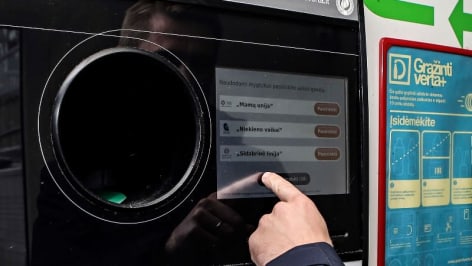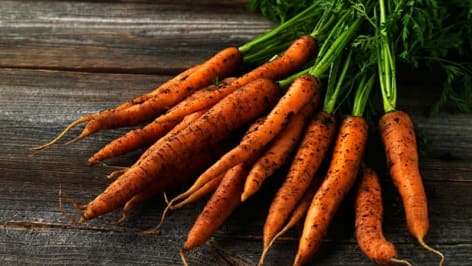 Support for local producers in Latvia and Lithuania
During the year Rimi Baltic engaged experts from the banking sector and academia, among others, to make clear how shopping locally can benefit the national economy. The collaboration also provided a basis for a communication campaign "Grow Latvia", in which food producers in Latvia were offered advice from Rimi's experts on business development, marketing and sustainability. A number of actors were then selected for further coaching, with the aim of launching the companies' products in Rimi stores. In the future the project will also be implemented in Estonia.
Farmer Stores are getting more popular
In each country you can find farmers' sections (Vikis, Klets, Talu toitab) in the Rimi store. In these places, we exclusively sell products from local farmers and producers, made locally, often with a traditional and recognizable recipe. It's no secret that the Covid pandemic boosted sales of such products because in this way, residents wanted to support local businesses and communities. Sales of farmers 'products have jumped 16% compared to 2020 and we currently have a range of almost 5,000 different products.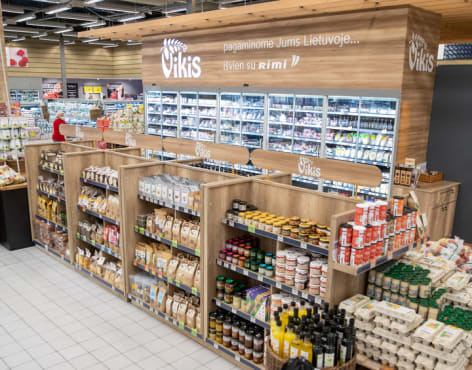 | | | | | | |
| --- | --- | --- | --- | --- | --- |
| Rimi Baltic Environment Goal | Target | 2018 | 2019 | 2020 | 2021 |
| Rimi Baltic operations will be Net Zero by 2030. Emissions (kg CO2e/m2) decrease compared to 2006, % | -100 | -44 | -57 | -81 | -83 |
| Halve food waste in warehouse and stores by 2025. Food waste share % progress compared to 2016 | -50 | +7 | +9 | +9 | 0 |
| Recyclable* plastic in all Rimi Private Label food packaging in 2025, % (*reusable, re-fillable and/or material recyclable) | 100 | | | | 51% |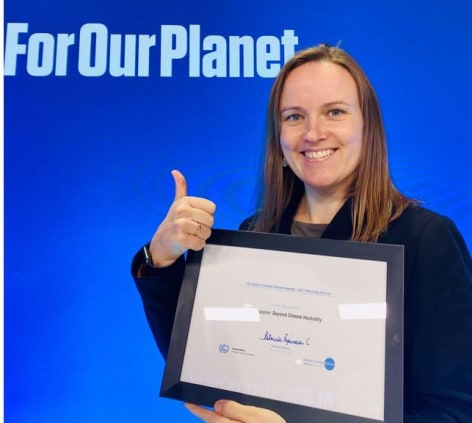 Climate impact was reduced
Since 2015, we have invested over 20M Eur in a new generation of refrigeration equipment in stores with a natural refrigerant CO2 (instead of freon) and currently 70% of Rimi stores (including all large and medium-sized ones) are being renovated. The 2021 Rimi (scope 1 & 2) climate footprint was 28,000 tonnes of CO2, which is 2,000 tonnes less than in 2020 or 83% less than in 2006. ICA Gruppen (Rimi is part of it) received award from United Nations (UN) for climate investment at COP26 UN Conference in Glasgow. Rimi is following the GHG protocol, and our CO2 emissions data are verified by a 3rd party audit company in Sweden.
More information
Food Waste is decreasing
The topic of food waste has become a priority issue in 2021. We have dedicated a lot of resources to this topic: we have carried out an internal food waste audit and identified areas for improvement, set up a Food Waste Project team, developing a new markdown system, expanded cooperation with the Food Bank and donated 71% more food than in 2020. The facts speak for themselves: we have reduced the level of food waste by 9% compared to 2020 and caught up with the 2016 level. Food waste is measured according to the FLW Protocol (Food Loss and Waste Protocol).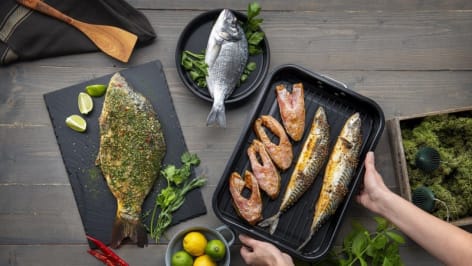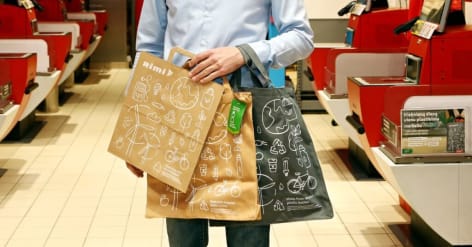 Reduced plastic consumption
We have reduced plastic consumption by over 300 tons per year, e.g., we reduced 37 tons by updating various packages that we use in Rimi (salad trays, garbage bags, plastic films, etc.) or simply removed plastic pot from the fresh salads and saved 1 ton of plastic per year. Another activity is to ensure that plastic we use is easy to recycle or made from recycled materials already. From 2021 Rimi in-store red customer shopping baskets are made from recycled plastic material. We have upgraded the plastic packaging of 54 products to easily recyclable, additionally changed 33 fresh meat packaging from black to transparent in order to make it even more easy to recycle. Currently 51% of the plastic packaging of Rimi Private Label products is easily recyclable in the Baltic States.
Technology helps achieve sustainability goals
Rimi has become one of the first retail chain to offer its customers the "Empty your fridge" service of the artificial intelligence (AI) chef. The widget is hosted on Rimi.ee/lv/lt and rimibaltic.com portals and it is easy to use. Over the first 6 months tool has helped to save approximately 2 tons of food. More to add, in Rimi self-checkout cashiers customer can choose "not to print the receipt". Over 2021, nearly 8,5 million receipts were not printed and that is equivalent to 7,4 tons of paper. Also, Rimi customers can access personalized insights into purchasing habits available in the Rimi mobile application.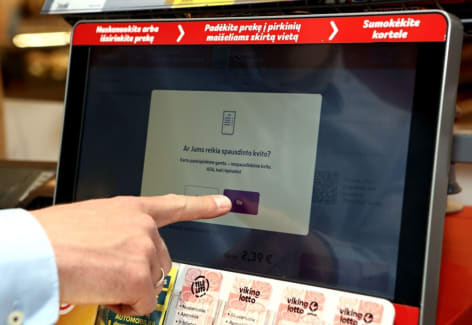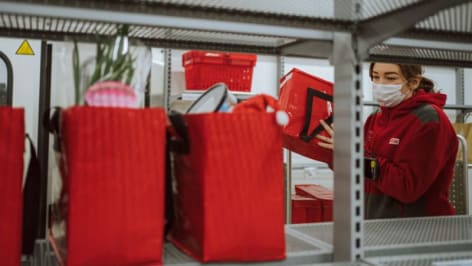 Re-usable bag for Rimi e-commerce
Each month around 250'000 paper bags are used to pack Rimi e-commerce orders. Despite being fully recyclable, most of these bags still end up in trash after a single use or create piles of bags at customers' homes. We tackled this issue together with a start-up company Packoorang (Norway): supplier of innovative reusable packaging and transport ecosystems. In 10 weeks, we created re-usable bag design for e-commerce use, manufactured a few samples and delivered for the first test to Riga. Over the next months we will seek to pilot this solution with real customers.
Zero Waste assortment
Supporting a sustainable approach and solutions, as well as responding to customers' desire to live more environmentally friendly, Rimi is the first retailer in the Baltics to start selling household and hygiene products made in Latvia without packaging. So called "Zero Waste" stands are available in 8 Rimi stores across the Baltic. Product range includes shampoo, soap, toothpaste and toothbrushes, deodorants, toilet paper, dishwashing detergents, hygiene, and other products. During the 2021 year "Zero Waste" range helped to save 700kg of plastic.


| | | | |
| --- | --- | --- | --- |
| Rimi Baltic Health Goal | Target | 2020 | 2021 |
| Rimi Good For You product sales are growing faster, than Rimi Baltic sales, % | 120 | 127 | 108 |
| Rimi Employees agree that Rimi supports employee well-being, % | 80 | 82 | 81 |
Rimi Good For You product range
Rimi is offering a wide range of healthy products with the label "Rimi Good for You" (RGFY). These products are marked in the stores and in the e-commerce, so the customers could easily find the healthy alternative to most of the food categories. In 2021 we expanded RGFY range by 13% (total 1531) with more fibres, wholegrains, with less sugar, salt, better fats, no GMO, no synthetic food additives. Healthier products are selected based on a set of criteria, referring to Keyhole, Baltic, Nordic Nutrition Recommendations and World Health Organization Healthy Diet Guidelines. RGFY sales are increasing every year, and in 2021, compared to 2020, sales increased by 16%.
We continue to reduce salt, fat, and sugar in Rimi products
Rimi private label products will reduce added sugar by 10% and salt by 15%. Saturated fat will also be reduced by 10% in ready-to-eat meals, also products will be without the use of flavour enhancers: E620-635, E640, E650. In close cooperation with manufacturers in all Baltic countries, we have selected over 500 products. We will review the composition and recipe and implement the changes by 2023.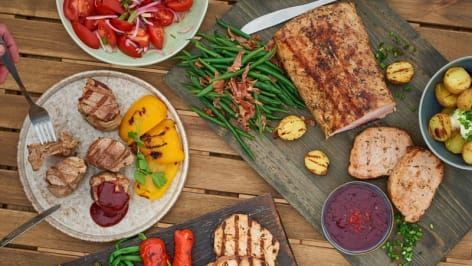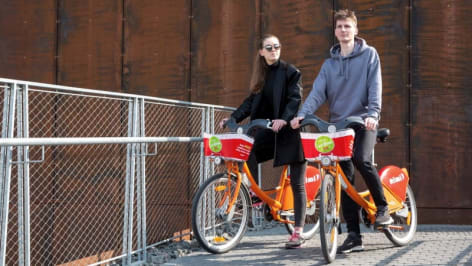 Promoting Physical Activity
We have been partnering for many years with the Rimi Riga Marathon in Latvia and the Vilnius Marathon in Lithuania, and supports the Tallinn Marathon in Estonia. Rimi Baltic also had a healthy living month during the year, with special offers in partnership with pharmacies and gym chains, communication campaigns to encourage a healthy lifestyle and health promotion activities for employees.
Mental well-being in Rimi
Each year, Rimi conducts mental well-being surveys to assess the internal atmosphere in the company. The last two years have been full of emotional challenges, due to the pandemic situation, which certainly affects people's mental health. We are glad that 79% (similarly in 2020) of employees indicated that they are able to cope with the workload. Meanwhile, 81% (-1% compared to 2020) of workers say they are able to find a balance between work and home. All survey results are analysed individually in teams and action plans are developed to improve the situation.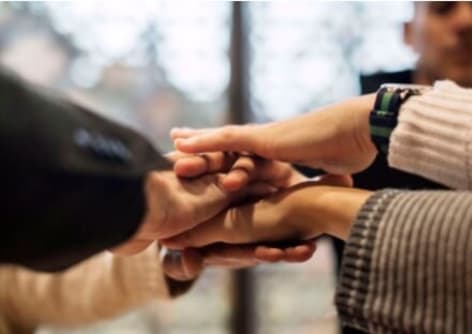 | | | | |
| --- | --- | --- | --- |
| Rimi Baltic Diversity Goal | Target | 2020 | 2021 |
| Gender Balance in TOP management positions, % male and women | 50/50 | 41/59 | 55/45 |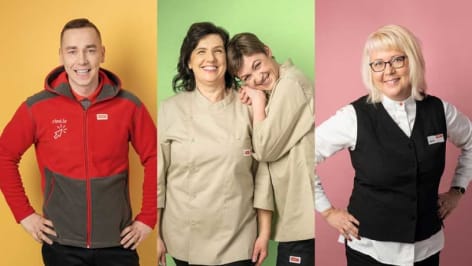 Diversity enriches the organization
The gender diversity of Rimi top management in 2021 was 55% man / 45% women. This year, we continued to focus on promoting diversity: making new stores available for people with disabilities, communicating with employees about diversity topics and how it benefits the company, participating in external seminars and sharing good practice. In 2021, as many as 43% of employed people were aged 50 and over, with the aim of reducing age bias.


| | | | | |
| --- | --- | --- | --- | --- |
| Rimi Baltic Quality Goal | Target | 2019 | 2020 | 2021 |
| 100 percent of ICA's corporate brand suppliers in high-risk countries will be socially audited | 100 | 82 | 87 | 94 |
| 100% of corporate brand suppliers in high-risk countries will be socially audited, whereof 90% have a valid re-audit | 100 | 76 | 82 | 92 |
| 90% of corporate brand suppliers will be quality certified | 90 | 89 | 94 | 94 |
Quality Standarts
Rimi requires its corporate brand suppliers to be third-party certified to a specific global quality standard and 94% (target 90%) of suppliers have met this requirement in 2021. Our sourcing function was recertified against the ISO 9001&14001 for another 3 years and distribution centres have passed the BRC audit in 2020. This year Rimi has performed more than 23'000 quality tests to ensure product safety, nutrition value or packaging.
Ethical trade
Rimi does not accept discrimination, any lack of the right to freedom of association and collective bargaining, child labour, forced labour, young workers being exposed to risky tasks or any other failure to comply with human rights. Rimi requires its corporate brand suppliers in high-risk countries to meet ICA Social Audit requirements and 94% (target is 100%) of suppliers have met this requirement in 2021.
Animal welfare and food fraud
We conducted 8 audits to verify compliance with the Animal Welfare Standard by various suppliers of fresh meat. We also performed 31 Food Fraud analyses for 18 Rimi Private Label products.
Local Quality Audits and Internal Audits
In order to ensure high quality, safety and hygiene standards in stores, regular audits are performed by Quality and Internal Audit functions. These audits focus on ensuring correct store processes, which also include correct product storage conditions, product shelf-life monitoring, or waste management. In 2021, 76% of stores were inspected by an Internal audit team and 68% Rimi stores inspected by Quality team.