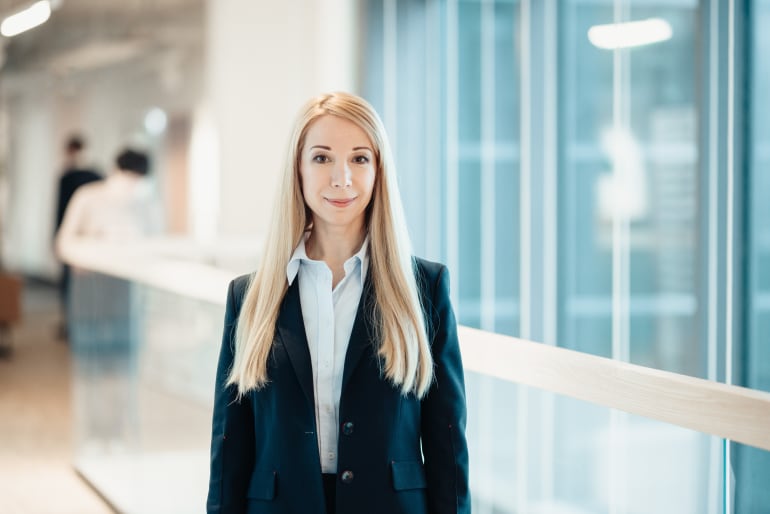 Starting today, 1st of February, 2023 Irina Briže joins the Rimi Baltic management team as a Chief Financial Officer (CFO).
"I am happy to welcome Irina Briže to the Baltic management team. Irinas' professional skills, knowledge, and experience will play a vital role in achieving company goals and further development. I am looking forward to start working together with Irina to ensure continued success and growth," says Giedrius Bandzevičius, CEO, Rimi Baltic.
"I have been with Rimi for 13 years and all these times I have enjoyed it, thanks to company values that are part of everyday working life, open-minded and talented people who inspire and fast pace retail environment that keeps us engaged and challenged. This growth opportunity is a great honour for me, acknowledging the high standards set by previous CFOs at Rimi. At the same time, it feels good to take the CFO role, knowing how strong our team is.
I am looking forward to this next step in my career, as I have always been proud of the achievements of the Finance teams and Rimi as a whole, our ability to work together towards common values and business goals, be customer-centric and make every day a little better," says Irina Briže, CFO, Rimi Baltic.
In the past, Irina has successfully led Rimi's Business Control organization, ensuring strong support, business decision-making, and performance management. Furthermore, she has been an active leader in helping during companies' agile-inspired #NewWaysOfWorking transformation.