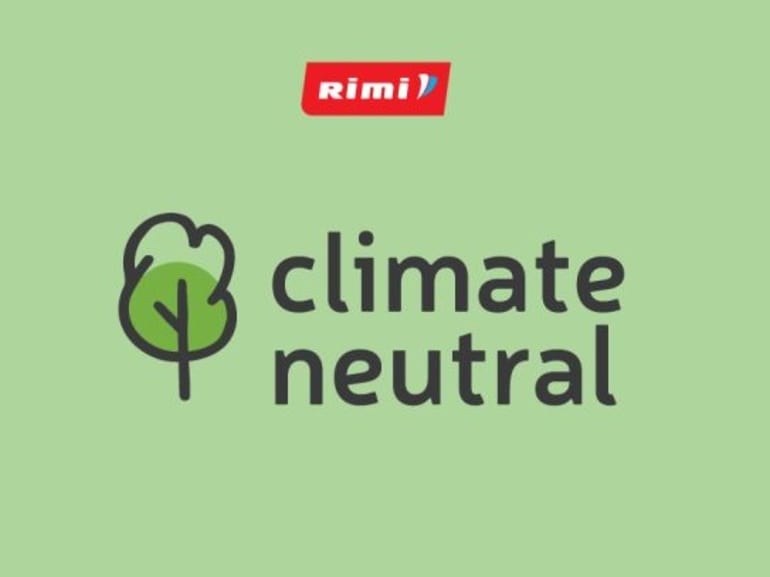 Compared to 2006, Rimi has achieved a climate neutrality of 81% making the company more sustainable. The remaining 19% is reimbursed through climate agencies.
"The greatest potential for achieving Rimi's climate neutrality is created using renewable energy," emphasizes Zanda Šadre, Corporate Brand & Communications Director in Rimi Baltic. She points out that LED lighting and environmentally friendly CO2-powered refrigerators in Rimi stores and warehouse, as well as the use of renewable energy and precisely planned logistics, are the most important components of energy savings.
"In 2020, we reduced CO2 emissions in Rimi stores in the Baltics by 50% compared to 2019. We have reduced our CO2 emissions by 81% since 2006, but we definitely want to achieve zero greenhouse gas emissions by 2030. In addition, we are looking for solutions to allow customers to measure their own carbon emissions when shopping in our stores. As for our largest suppliers, we would like them to meet scientifically based climate goals, as this would help us achieve important goals together, " says Zanda Šadre. "Our work is also driven by knowledge-based goals. Food production, consumer purchases and supplier behavior have a major impact on the carbon footprint of the retail chain. Our goal is to be able to influence it all."
All the actions taken by the company to achieve climate neutrality may not be visible to Rimi customers on a daily basis. However, customer feedback shows it is very important for them, that the retail chain wants to invest in a responsible business and does so.
"Many responsible companies around the world use the services of climate compensation agencies to achieve climate neutrality," says Zanda Šadre. "Financial compensation for residual climate neutrality emissions is part of sustainable business. With the help of the climate agency, we have chosen projects to invest in, whether to plant forests in resource-intensive countries or to invest in renewable energy projects."